Alberta Cancer Foundation
Cash and Cars is Alberta's lottery for cancer
When you buy a ticket, you support Albertans facing cancer
As the fundraising partner for all 17 cancer centres in Alberta, the Alberta Cancer Foundation supports world-class research and patient care, right here in our own backyard. Every community. All cancer types. Every step of the way. But the Alberta Cancer Foundation can't do it alone. It takes a village. One that includes the generosity of supporters like you who give to innovation in province-wide cancer detection, treatment and care.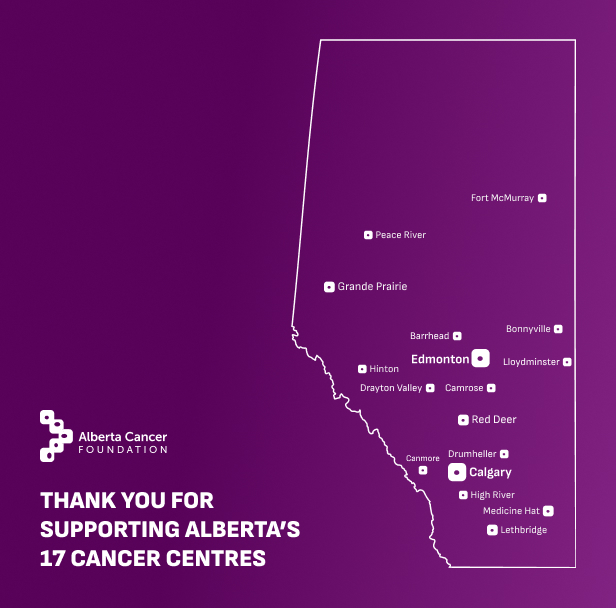 Albertans will develop cancer in their lifetime
new cancer cases expected in Alberta in 2023
Albertans will hear the words "you have cancer." every day.
Creating More Moments for Albertans Facing Cancer
"The staff and volunteers of the Cross Cancer Institute and University Hospital helped to raise me and provided a safe and caring environment during a potentially very lonely (and scary) time. As an adult, my wife and children have given me purpose and motivation, while the amazing hospital staff have given me much encouragement, patience, and support."
Brad was first diagnosed with cancer in 1969 at the age of 2.5 years. In this photo, he's holding a piece of pottery made for him by a Cross Cancer Clinic volunteer over 50 years ago. Throughout his decades-long cancer journey, hospital staff members and volunteers became Brad's interim family.
Cross Cancer Institute
Edmonton, AB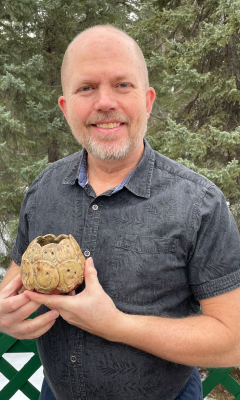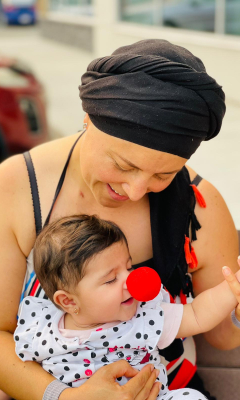 "I felt like I wasn't alone. I feel really lucky that this happened to me in Alberta."
At 8 months pregnant, all while mothering a 2-year-old, Carolina discovered a lump on her breast. After her second baby was born, she received her breast cancer diagnosis. Stepping into the Tom Baker Cancer Centre, Carolina was met with positivity and empathy from all who work and volunteer there. Carolina recognizes all of the resources that were available to her through the generosity of Albertan donors.
Tom Baker Cancer Centre
Calgary, AB
Support Alberta's Lottery for Cancer
By supporting the Cash & Cars Lottery, 50/50, and Win Daily, you're supporting the very best care, close to home, ensuring that every Albertan facing cancer can focus on what matters most: healing.