About the Alberta Cancer Foundation
Helping Albertans is at the core of everything the Alberta Cancer Foundation does. Our very purpose comes from our desire to create more moments for all Albertans facing cancer, no matter where they live or the type of cancer they are facing. From the Canmore mountains to the canola fields in Lloydminster – we support leading edge treatment, care and research that is making a difference for cancer patients across the province. 
As the fundraising partner for the 17 Alberta Health Services cancer centres, as well as the new Calgary Cancer Centre (alongside the University of Calgary), we make life better for Albertans facing cancer by supporting world-class research and patient care, right here in our own backyard. But, we can't do it alone. It takes a village. One that includes the generosity of supporters like you who give to innovation in cancer detection, treatment and care, across the province. 
Cross Cancer Institute, Edmonton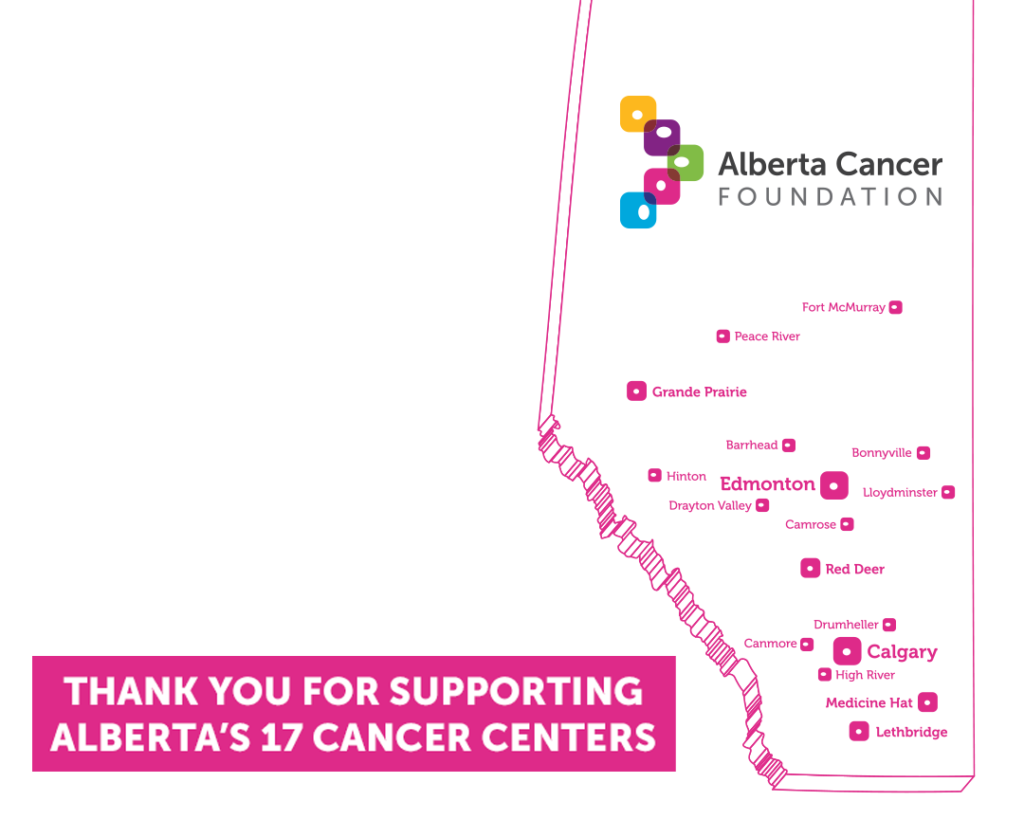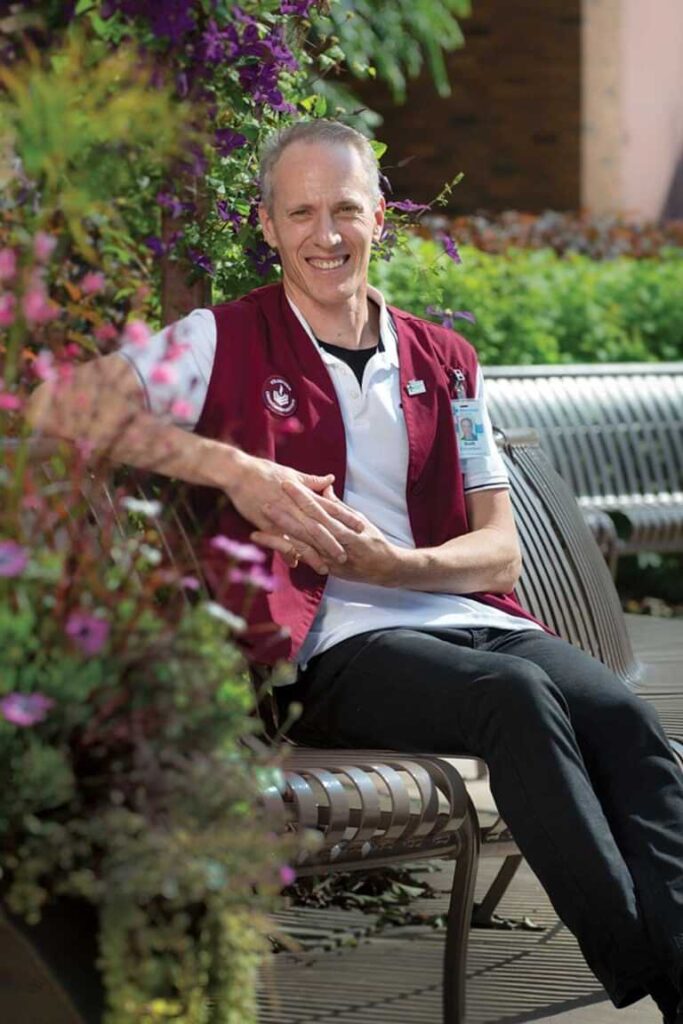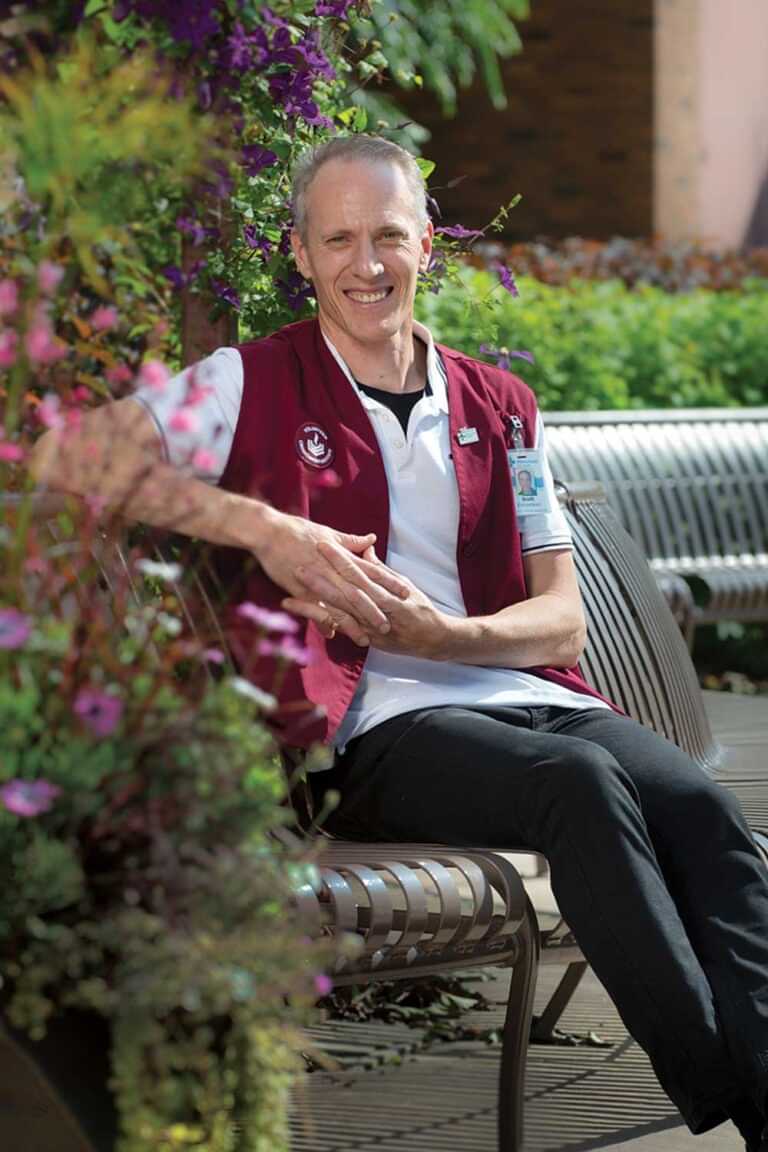 In late summer of 2013, Scott Gammer, who was 44 at the time, noticed a lump on his stomach. After an ultrasound, doctors discovered a large tumour that ultimately turned out to be cancer. Scott received surgery and began chemotherapy. In October 2014, doctors discovered malignant tumours around his carotid arteries and brain stem. He was given two months to live. But Scott exceeded doctors' expectations, and, in January 2015, he received a stem cell transplant and went through multiple rounds of different types of chemotherapy to help shrink the tumours.

Today, Scott enjoys spending time with his two sons, Cole and Brett, and his wife, Terri-Lynn. He is also an active volunteer at the Cross Cancer Institute, where he regularly connects with other cancer patients and shares his story.
"Before the cancer diagnosis I was working all the time and not really noticing the stars, the sunsets, the sunrises, and all of the beautiful things all around me, including my kids, my wife and trying to make memories with them. I know my longevity has been impacted, but I'll tell you, the impact that it has made on my life has been way more valuable than if I had never got cancer."
Jessica Powers would have never guessed that by 44 she would have faced cancer twice - with a thyroid cancer diagnosis in 2008 and with breast cancer in 2020.

Thanks to the support of an exceptional health care team and Alberta Cancer Foundation donors who support innovative treatment and cancer research at the Tom Baker Cancer Centre, Jessica was able to receive the treatment she needed.
"I am eternally grateful to the Tom Baker Cancer Centre and the Alberta Cancer Foundation. The care I received from doctors, nurses, techs, administrative secretaries and surgical teams was amazing."
Today, the elementary school teacher is a cancer survivor who is able to enjoy more moments with her loved ones.

Earlier this year, Jessica and her grade 2 student, Ella (a cancer survivor who was diagnosed with a brain tumour when she was just two and a half years old) raised funds for the organizations that have helped them on their cancer journeys. Along with her grade 2 class they created a special fundraiser that helped raise over $8000 for the Alberta Cancer Foundation and Kids Cancer Care.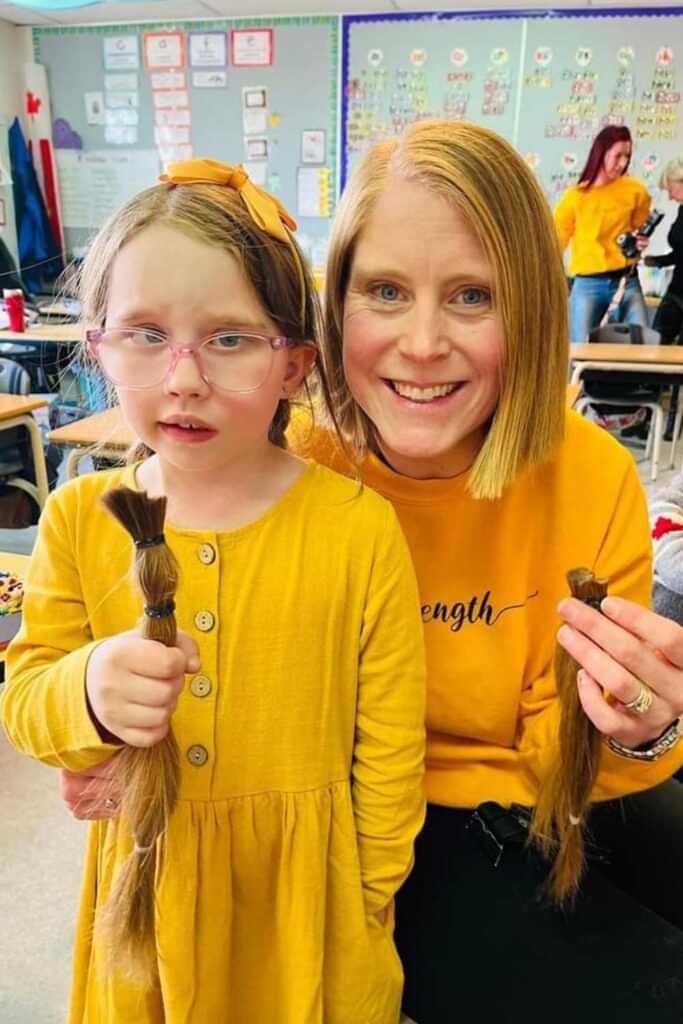 BY SUPPORTING THE CASH & CARS LOTTERY, 50/50 AND WIN DAILY, YOU'RE ENSURING WE CAN PROVIDE THE VERY BEST CARE, CLOSE TO HOME SO THAT EVERY CANCER PATIENT CAN FOCUS ON WHAT MATTERS MOST: HEALING.