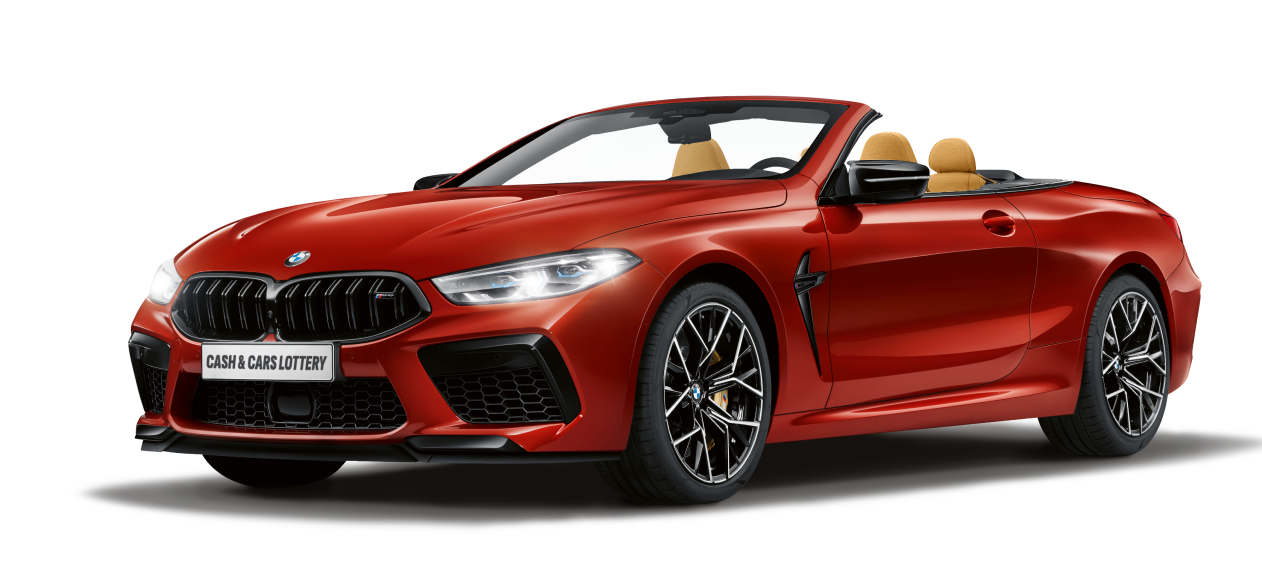 Windswept hair
Spend without care
Deadline: September 14th, 2023
a 2023 BMW M8 Competition Cabriolet WORTH $219,623
Picture this…it's a hot summer day, the top is down, and you're en route to the lake. But with 617hp under the hood, you might just keep on driving. OR picture all the ways you could spend a cool $200,000. Maybe a bucket-list vacation is first on the list. What would you choose if you won the Early Bird Prize?
Purchased from Calgary BMW, part of the Dilawri Group
Get 10% off your Cash & Cars, 50/50 and Win Daily tickets with our NEW bundles!
Support Alberta's Lottery for Cancer
By supporting the Cash & Cars Lottery, 50/50, and Win Daily, you're supporting the very best care, close to home, ensuring that every Albertan facing cancer can focus on what matters most: healing.